Cyber Security in the Financial Services Industry
The SWIFT Institute and the University of Delaware's Cybersecurity Initiative, College of Engineering, and Lerner College of Business and Economics will host a one day conference examining the critical cyber security issues impacting the global financial industry.
Recent news events show that cyber threats are rising in number and growing in sophistication. The landscape for financial executives, public sector officials, and technologists is difficult. As cyber attackers become better organized and funded, there are also state actors focusing both on snooping and disruption. Cyber security is the issue that keeps most CEOs awake at night, and particularly in of which in the financial industry.
Cyber threats to the financial industry are not only external, but also internal. Among reported cybercrimes, those committed by malicious insiders in financial services are amongst the most significant threats to networked systems and data. Financial institutions face the ongoing challenge of securing legacy systems that are linked together in a suboptimal ways. Online banking has become commonplace, whilst new digital currencies are regularly appearing (but little understood). In the post-Snowden / post-Sony world, cyber security has never been more crucial.
Countries and economic regions are reacting. The European Union has developed a Cyber Security Strategy and the U.S. Treasury Department has an Office of Critical Infrastructure Protection and Compliance Policy.
What are the key elements of a cybersecurity strategy for banks and financial institutions today? New cryptography developments are appearing aimed at protecting data. What more can and should be done? What do you need to do to protect information and critical financial systems? What cooperative initiatives are needed in the industry, and what coordinating support must the public sector provide?
In this one day event you will hear from and have the opportunity to engage with leading academics and experts from the financial and technology industries as well as those involved in policy and law enforcement. We will end the day with a reception.
We look forward to seeing you in May.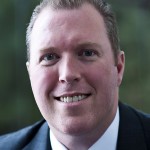 Peter Ware
Director of the SWIFT Institute