One oft-quoted assumption regarding the recent 2008 financial crisis maintains that if more women had sat on the boards of financial institutions during that period, the crisis would not have become so acute. With recent proposals put forward by the EU regarding the imposition of quotas for women in non-executive positions on listed companies, the issue of women in finance needs to be more closely examined in order to distinguish fact from fallacy.
The SWIFT Institute interviewed academic Tom Kirchmaier, Lecturer in Business Economics and Strategy at Manchester Business School and Fellow of the Financial Markets Group at London School of Economics, who has jointly been awarded a research grant by the SWIFT Institute with Renée Adams, Professor of Finance, Commonwealth Bank Chair in Finance at the Australian School of Business, to look at the subject of Gender Diversification. Also questioned were Lieve Mostrey, Executive Director, Chief Technology & Services Officer of Euroclear, and Ann Cairns, President, International Markets of MasterCard, in order to provide differing industry perspectives on the subject of quotas for women on boards. Various senior female global business leaders from within MasterCard also provided their thoughts on diversity, thereby providing a snapshot view from within one global organisation.
PART 1:
Interview with Tom Kirchmaier, Lecturer in Business Economics and Strategy at Manchester Business School and Fellow of the Financial Markets Group at London School of Economics, co-author with Renée Adams of new research paper 'Women in Finance'.
Dr. Kirchmaier believes that if society as a whole wants to improve firm performance, female participation in the workforce is a necessity. The issue regarding the number of women on boards, on the other hand, is more a matter of practicality as it provides a convenient benchmark to study career advancement in women. There are currently only two valid data points to measure this advancement, the first being how many women graduate from university (in 2010-11, 55% of undergraduate students in the UK were women), and the second being the number of women holding board positions (15% of all directorships in FTSE 100 were women [1]). The dramatic decline in numbers raises the question – where are we losing all the women along the way?
Dr. Kirchmaier commented, "It's a question for firms and society at large: why do we get rid of half of the human capital?" In order to achieve more productivity, the logical solution would be to have a company incorporate a more inclusive HR policy, thereby including more women and having double the human capital to select from and compete out of, ultimately enabling the better management of the company.
We see the need for extra human capital more particularly with small firms as they are much more constrained in this area than the larger firms. The correlation of women on boards and smaller companies becomes much stronger and more positive. Because smaller firms are generally more successful in terms of innovation and profitability, Dr Kirchmaier believes a country would benefit tremendously if it found ways to bring back women after child-care on a full-time basis.
With regards to the more narrow focus on the participation of women in the financial services industry, the figures for the banking and financial services are very low though increasing from 6% in 2001 to 10.9% in 2010. More interestingly, however, there is an extremely high percentage of male-only boards, the number of which has decreased slightly from 47% in 2001 to 30% in 2010. Because the female work rates are so low it makes it difficult to determine if the factors influencing female participation in financial firms differs from other types of firms. What research has shown is that women in the boardroom are not less risk-averse than male directors [2].
When asked if it would be realistic for listed companies, in order to avoid regulation, to put more of an onus on themselves to bring about a greater degree of gender diversification, Dr. Kirchmaier responded that he believed companies should have a huge interest in the inclusion of more women in their organisations in order to achieve the goal of increased production. He continued, "I am in favour of trying to get more women into the workforce and having a wider and much deeper, more competitive labour market. I think people get hung up on these boards because it's nice and easy to understand."
Whilst a certain group of people feel that the only way for society to change is to legislate in favour of quotas, Dr. Kirchmaier argued that this would actually counter the objective of a more productive society because women would be arriving at positions on the board through legislation rather than competition, doing more harm than good. He critiqued the idea saying, "With a quota, maybe 200 extra women will have a job, but will we have solved any problems in society? No. The bigger issue is that we make sure women can compete in the labour market so that one day they end up on top."
PART 2:
Questions to Lieve Mostrey, Executive Director, Chief Technology & Services Officer of Euroclear, and Ann Cairns, President, International Markets of MasterCard:
What Will it Take to Get More Women onto Boards?

Two differing perspectives from leading figures in the financial services industry

Ann Cairns President, International Markets of MasterCard
Lieve Mostrey Executive Director, Chief Technology & Services Officer of Euroclear
Is it "tougher" to get to the top in financial services?

"Finance can be a great place for women to work. It doesn't have some of the physical challenges of other industries.  It is a relationship-based business, combining analytical skills with thoughtful risk-taking. There can be a lot of client interaction and plenty of opportunities for people management. I know lots of women who are great at these things. So skill gaps aren't blocking their way to the boardroom!

I spent a short part of my career in Investment Banking in the 1980s and in the restructuring industry after Lehman Brothers collapsed. This area of banking is volatile, demands long hours and can lead to an unbalanced life. It is not an easy place to work for woman or men that have the demands of families. So I can understand why we see fewer women choosing to build their careers there – although some thrive in the environment."

"All studies that compare sectors show the financial sector as being behind the curve. Whilst not the worst in diversity, we are certainly not the best. It is difficult to pinpoint the factors that yield such results, although there are certainly areas in finance where the culture is very macho and high in testosterone, such as trading. The reward model of the sector makes it more competitive.

More research needs to be done in this area since some sectors (e.g. construction, heavy industry) have a challenge of attracting women in the first place. In finance, however, the inflow is balanced – talent is lost along the corporate ladder."

Quotas?

"Quotas, what a thorny topic. It would be great to think they aren't needed. Certainly setting targets and measuring progress would be preferable; as I'm sure everyone wants to feel they are awarded a position based on merit. But to get more balance we need more women candidates put forward in the first place and not just in the non-exec roles, we need more senior business leaders."

"Quotas for women on boards are a necessary step to get to a culture of change, but are not sufficient to increase the presence of women in the entire management pyramid of the companies."

Social policies and a change of culture?

"It is hard to understand why any country would not encourage 50% of their population to develop their full potential. Many women have children at an important point of their working life when they are climbing the corporate ladder and they need support to continue working through this period. It takes a lot of energy to climb to the top! I have seen great social programmes in Scandinavia and the Ukraine. And extended family networks, particularly in Asian cultures, can offer a lot of support.

This does mean a cultural shift in many countries; I run a business in over 200 countries and see massive differences in the social and working conditions for women around the world. There are some great role models of successful women out there, but whilst these success stories show that women can rise to the top, we know that won't happen often unless they are given equal opportunities at work, and that's still not the norm in many cultures."

"Countries need to incorporate more child-caring policies as well as legislating for quotas. The society has to foster women towards the workplace and facilitate this. But, in countries where this works rather well (and Belgium is not a bad example), there remains a challenge to move up the corporate ladder. This is because of a multitude of reasons including an unconscious bias, copying the known profiles, and looking within the close circle. These practices make it harder to spot female talent since it manifests itself in a different way than male talent."

Mobile Technology?

"Yes, I think that technology is helping already, and in many ways. You can stay in touch with your family more easily while traveling. You can work easily at any time of day. You can reach people easily and quickly around the world. Mobile technology, therefore, is not just a question of distributing child care, it's about everyone being able to work in the best way for them."

"More flexible working will help and facilitate women presence in the workforce. I doubt however that just a bottom-up approach will yield sufficient progress in a reasonable time frame, and certainly not at the board room level."
Snapshot: Views on Diversity Within One Organisation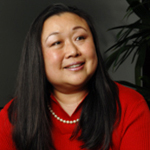 "Even in the financial sector, much of the business networking and discussion on deals is done after hours, or rather during 'Happy Hour'. Women are disadvantaged as many have to rush home to fix dinner or pick up kids from daycare." Georgette Tan, Head of Communications, Asia Pacific Middle East and Africa, MasterCard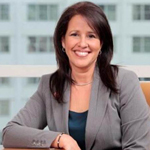 "Within financial services, specifically the payments industry, having a diverse workforce is essential as we develop products and programs targeting specific consumer segments, e.g. youth, women. Consider that women influence up to 85+% of purchasing decisions in the household and have become key sources of recommendations to friends and family through growing social media channels." Francis Hondal, Group Executive, Global Products and Services, Latin America and Caribbean, MasterCard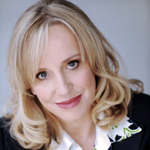 "I hate to admit it, as offensive as Board quotas might seem, but we are making slow progress through targets and debate. Intervention is needed now to move soft targets to something real. If female balance is demanded on Boards, the impact on performance and equality will over time justify the action." Marion King, President, United Kingdom and Ireland, MasterCard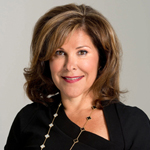 "At MasterCard, the introduction of AWS (Alternative Work Solutions) has enabled both men and women in the organization to create a flexible schedule that brings balance to both their personal and professional demands. Our hope is that these types of innovative programs will enable women to keep building their skills, eventually building the appropriate skills for board candidacy, as opposed to leaving companies." Betty DeVita, President, Canada, MasterCard
Footnotes
1. Ruth Sealy and Susan Vinnicombe, The Female FTSE Board Report 2012: Milestone or Millstone? (Cranfield University, 2012).
2. Adams and Funk (2012) "Beyond the Glass Ceiling: Does Gender Matter?" Management Science, 58 (2), pp. 219-235.