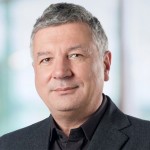 Guest article authored by 
Konstantin Peric
Deputy Director, Digital Payments
Financial Services for the Poor
Bill & Melinda Gates Foundation
The world is changing.
We all hear that a lot – probably to the point where the words have lost their meaning. But we truly are at a unique time in history. Today, we live in a world where more than six billion people have access to a cell phone. Considering that just 4.5 billion have access to a safe, hygienic toilet, that number is all the more remarkable. And this mobile revolution promises to have repercussions across industries, countries, and cultures.
Take the financial industry, for example. Technology is allowing companies to be more efficient, convenient and responsive to their customers. With a phone in your pocket, you can access your money anytime, anywhere, making and receiving payments on the go without the hassle of a visit to your local bank branch. It's a completely different way of handling finances than even a decade ago. From all indications, the pace of innovation will only continue to increase. And I believe that these sorts of exciting changes present an immense opportunity to tackle one of the great challenges of our time – that of financial inclusion in the developing world.
Right now, billions of people are being shut out of the modern financial system. The economics of it simply don't work—not for the poor, who can't afford the services; and not for providers, who face problems of access and cost. So progress stalls because under the current system, it is just too costly for all involved. And the poor remain stuck in a cash-based system with limited or no access to financial services that can help protect them in the event of a crisis or disaster – allowing one bad harvest or ill-timed health emergency to completely wipe out a family's financial future and prevent them from saving and investing toward a brighter future. Thus, the cycle of poverty continues.
Together with our partners, the Bill & Melinda Gates foundation has been working on addressing this problem – and with both the advent of mobile technologies and new business models, we see an opportunity to drive progress like never before through the use of digital payments in the developing world. With the strides that innovators and entrepreneurs are making in digital currency and financing – including many in developing nations – it's clear that this is an area of huge potential growth. By utilizing existing infrastructure and technology, digital payments can lower the cost of transactions by up to 90 percent, putting innovative financial services and safeguards into reach for the first time.
And it can bring a huge, currently untapped market – more than 2.5 billion people, or a third of the total number of human beings on this planet – into the financial system for the first time. This is a colossal opportunity that's waiting to be seized.
This is why we've recently announced the latest in the foundation's Grand Challenges Explorations series of grants, with the goal of unlocking the full potential of digital payments for low-income people through widespread adoption by merchants and service providers. I believe that the financial community has a huge role to play in this effort, so I encourage you to submit your ideas. Approved grants will receive $100,000, and successful projects are eligible for a follow-up grant of up to $1 million. For more information and to apply, head to the Grand Challenges website at http://www.grandchallenges.org.
The system isn't working. But we can help billions of people build better futures for themselves and their families, and break down the digital divide between rich and poor. And we can do it for the betterment of all. We just need the will to do it.
The world is changing. It's time that we started changing too.