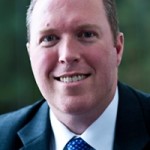 Sibos University
Better than a thousand days of diligent study is one day with a great teacher.
So says a Japanese proverb.  Sibos University will bring not one, but many great teachers to Sibos Boston in 2014, primarily on Monday 29th September, and then extending throughout Sibos week.
The SWIFT Institute is proud to bring an exciting new programme to this year's Sibos.  The inaugural Sibos University features leading academics giving 30-minute lectures on a wide range of topics impacting the global financial industry.  There will also be a special panel session focused on regulation.
You will have the opportunity to listen to and meet academics from local universities including Harvard, MIT and Bentley, as well as from further afield including the University of California San Diego, George Mason University in Washington DC, University of Toronto and Western University both in Canada, University of Tilburg in the Netherlands, Australia's University of New South Wales and the UK's Coventry Law School, Manchester Business School and the London School of Economics and Political Science.  Topics covered  include data privacy, market infrastructures and virtual currencies, big data, the cloud, investor behaviour and fund management, mobile money, productivity, women in finance, standards and financial inclusion, as well as the panel session on regulation.
Sibos University will run all day Monday 29th September.  Doors open at 9am in Conference Room 3 of the BCEC.  We end the day with a champagne reception in the exclusive Bridge Club overlooking the Sibos exhibition floor starting at 5:30pm.  Throughout the remainder of Sibos week we will also feature one spotlight lecture per day on the Tuesday, Wednesday and Thursday.
The list of academics participating in this inaugural event and the topics they will be lecturing on are available on the agenda.
I look forward to welcoming you to Boston in September.
Peter Ware
Director of the SWIFT Institute