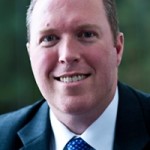 Peter Ware
Director of the SWIFT Institute
Sibos is an annual conference, exhibition and networking event organised by SWIFT for the financial industry. In just one week, Sibos brings together some 7,000 decision makers and topic experts from financial institutions, market infrastructures, multinational corporations, technology partners and increasingly, academia.  With half a dozen conference tracks, a hundred speakers and as many conference sessions, 200 exhibitors, and plenty of networking events, Sibos is the place to do business and collectively shape the future of the financial industry.
The SWIFT Institute brought an academic aspect to Sibos last year in Osaka with the first ever Colloquium session at Sibos.  In Dubai this year we will have two Colloquium sessions where recipients of SWIFT Institute grants will present their research, whilst financial industry practitioners will comment on the research.
Dubai will also feature two Big Issue Debates at Sibos, one of which is on Financial Inclusion.  This follows the SWIFT Institute conference in March of this year at the Harvard Kennedy School on Financial Inclusion.  At the close of that conference it was decided and announced that we would continue the dialogue on this important topic when the SWIFT community gathers together in Dubai.
Monday 16th September – Colloquium
A Common Financial Language for the Securities Industry – Alistair Milne, Professor of Financial Economics at Loughborough University School of Business and Economics, will discuss his research, which identifies and maps some of the constituent elements of wholesale financial transactions, assesses the benefits and considers the barriers to a common financial language.  Dr. Seung Jae Lee, Advisor, Office of Regional Economic Integration, at the Asia Development Bank, will review and comment on Professor Milne's research, giving an industry practitioners perspective.
Tuesday 17th September – Big Issue Debate
Financial Inclusion: Is payments the answer? – Globally, approximately 50% of adults do not have a bank account.  These are the financially excluded in society.  For the unbanked it is a challenge to gain access to banks and the services they offer.  For banks it is a challenge to reach the unbanked.  There are calls to focus on payments as being the driver to increase financial inclusion. Per Gates Foundation research, the sending of money to family and friends is the dominant payment activity across Africa, with domestic remittances valued at USD $134 billion, and touching six times as many more people than international remittances and with three times the volume.  Mobile banking is increasingly filling a gap left by banks in many developing countries, with success stories often highlight M-PESA in Kenya. But agent networks, trust and security still cause concerns, and market penetration may not be as high as first thought.  These and other issues will be discussed in a senior level panel session debate.  The panellists for this session are:
John Owens, Senior Policy Advisor – AFI (Alliance for Financial Inclusion) – Moderator

Rodger Voorhies, Director, Financial Services for the Poor – Bill & Melinda Gates Foundation

Shri K.R. Kamath, Chairman, IBA and Chairman & Managing Director, Punjab National Bank

Osama Al Rahma, Director – Al Fardan Group and General Manager – Al Fardan Exchange

Ann Cairns, President, International Markets – MasterCard
Thursday 19th September – Colloquium
RMB Internationalisation: Is there a tipping point? – Jonathan Batten, Distinguished Professor of Finance, Monash University will discuss his research, which uses the recent economic experience of China and the international use of the RMB as a case-study on the measurement of currency internationalisation.  The aim is to determine, if possible, whether a 'tipping point' is approaching, or has already been reached.  Chi Lo, Senior Strategist for Greater China of BNP Paribas Investment Partners, will review and comment on Professor Batten's research, giving an industry practitioners perspective.
These SWIFT Institute sessions, combined with the overall Sibos programme, make Dubai this September truly the place to be to engage in the latest dialogue shaping the future of the financial industry.
I look forward to seeing you in Dubai!
Peter Ware
Director of the SWIFT Institute