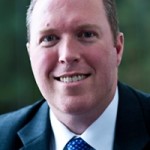 Peter Ware
Director of the SWIFT Institute
China's Emergence in International Finance
SWIFT, the SWIFT Institute, University of California San Diego's 21st Century China Program and Fudan University's Financial Research Center join hands in organising an international conference on "China's Emergence in International Finance" in Shanghai, China on July 10-11, 2013.
As China's economy is globalising, its emergence in international finance is a matter of great importance to the global financial community and the policymakers, scholars, and corporate leaders from around the world. How far will China go in internationalizing its currency? What kind of global financial power will China become? What challenges does China face domestically in areas of financial and banking reform? Are new financial centers emerging in the greater China region? Whither the development of financial services industry in China?
The two-day conference is devoted to an in-depth discussion of these and related issues facing China and the greater China region. The conference is built around three broad themes of competition (e.g. the emerging power of RMB, China's outbound direct investment, the competitiveness of capital market in the region, the development of IT-enabled financial transaction and other technology infrastructure), compliance (e.g. China's reform on banking structure and performance, compliance issues in China, corporate governance concerns, government debt), and collaboration (e.g. emergence of financial centers in this region, development of standards, financial development in the greater China region, and China's relations with the international financial system).
I look forward to seeing you in Shanghai!
Peter Ware
Director of the SWIFT Institute