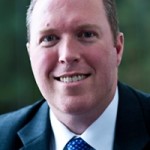 Peter Ware
Director of the SWIFT Institute
Bridging the Gap: How can banks reach the unbanked?
Globally, approximately 50% of adults do not have a bank account. These are the financially excluded in society. Whilst predominantly a developing world problem, there are also significant numbers of excluded or unbanked adults in developed regions including Europe and North America. For the unbanked it is a challenge to gain access to banks and the services they offer. For banks it is a challenge to reach the unbanked. How do we bridge the gap?
There is a need for a better understanding of the macro-level effects of financial inclusion. What are the relationships between financial inclusion and aggregate saving rates, economic growth, income distribution and poverty rates? What is the economic channel through which these relationships are sustained?
The aim of the conference is to bring together researchers and financial industry leaders from around the world to explore how to bridge the gap. Researchers will bring the results of their latest research, while industry leaders will bring their experience and operational insights to a discussion of the nature of the gap between the unbanked and the banking sector, and how it can be bridged.
We look forward to seeing you at Harvard!
Peter Ware
Director of the SWIFT Institute
Agenda
Thursday 28 February
17:00 – 18:00

Welcome Cocktail and Registration

18:00 – 18:15

18:15 – 19:00

Keynote Speech
Dr. Guillermo Ortiz, Chairman Grupo Financiero Banorte-IXE, Member of G30 and Member of the SWIFT Institute Advisory Council

19:00 – 21:30

21:30
Friday 1 March
08:00 – 08:30

08:30 – 08:45

Welcome
Yawar Shah, Chief Operating Officer – Customer Intelligence Citibank, Chairman of the SWIFT Board and Member of the SWIFT Institute Advisory Council

08:45 – 10:05

Topic 1 – Setting the Scene for Financial Inclusion
Elisabeth Rhyne (Center for Financial Inclusion at Accion) – Money Management, Financial Inclusion and Banking the Unbanked
Discussant – Guy Stuart (Harvard Kennedy School, Ash Center for Democratic Governance & Innovation) 

10:05 – 10:15

10:15 – 11:35

Topic 2 – Microfinance
Kurt von Mettenheim & Lauro Gonzalez (São Paulo Business School) – New Perspectives on Banking and Agendas for Financial Inclusion
Discussant – Savita Shankar (Asian Institute of Management)

11:35 – 12:55

Topic 3 – Remittances
Ganesh Seshan (Georgetown University, Education City, Qatar Foundation) – Transnational Household Finance: A Field Experiment on the Cross-Border Impacts of Financial Education for Migrant Workers
Discussant – Leila Rispens-Noel (WIMLER Foundation)

12:55 – 13:30

13:30 – 14:50

Topic 4 – Mobile Money
Susan Johnson (University of Bath) – Competing Visions of Inclusion in Kenya's Financial Landscape: the Rift Revealed by Mobile Money Transfer
Discussant – Jenny Aker (Fletcher School, Tufts University)

14:50 – 16:10

Topic 5 – Quality & Knowledge of Bank Offerings
Xavier Giné (World Bank) – The Quality of Financial Services: Evidence from an Audit Study in Mexico
Discussant – Ian Radcliffe (World Savings Banks Institute)

16:10 – 16:40

Wrap-up: Latest Financial Inclusion Statistics and Future Implications
Rodger Voorhies (Bill & Melinda Gates Foundation)
Jay Rosengard (Harvard Kennedy School, Mossavar-Rahmani Center for Business and Government)

16:40 – 17:00

Closing Comments
Gottfried Leibbrandt, Chief Executive Officer, SWIFT and Member of the SWIFT Institute Advisory Council