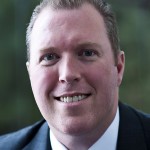 Cyber Security in the Financial Industry
The SWIFT Institute and KU Leuven will host a one day conference focusing on cyber security issues impacting the global financial industry.
Today's cyber threat is a very real and persistent one. Cyber-attacks are growing ever more sophisticated, and the landscape is becoming increasingly complex. As cyber criminals become better organised and funded, there are also state actors focussing both on snooping and disruption. Cyber security is the issue that keeps most CEOs awake at night, not least of which within the financial industry.
Cyber threats to the financial industry are not only external, but also internal. Amongst all reported cybercrimes, those committed by malicious insiders in financial services are amongst the most significant threats to networked systems and data. Financial institutions face the ongoing challenge of securing legacy systems that are linked together in an often less than ideal way. Online banking has become commonplace, whilst new digital currencies are regularly appearing (but little understood). In the post-Snowden world, cyber security has never been more crucial.
At a country and regional level cyber security is taking centre stage (e.g. the European Union's Cyber Security Strategy). In the world of cryptography, new developments are appearing aimed at protecting your data. What more can and should be done? What do you need to do to protect your financial institution?
In this one day event you will hear from and have the opportunity to engage with leading cyber academics and experts from the financial and technology industries as well as from those in law enforcement.
Sessions will focus on the following topics:
Malicious Insider
Crypto Developments
Organic Security versus Security by Design
New Financial Products and their Security Vulnerabilities
Supply Chain post-Snowden
You can download the agenda with confirmed speakers list here.  The agenda will be updated with more speakers as they are confirmed, so check back here regularly.
I look forward to seeing you in Belgium in November.  Places are limited so register now.
Peter Ware
Director of the SWIFT Institute